Work at JpegCreations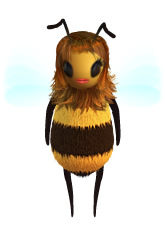 Flash
videos, ads, slideshows, banner ads
strong AS2, AS3 and flashplayer version adaptations
flash incorporating xml and php
tasteful animation
Graphic Design
wireframe comps
logos, business cards, brochures, flyers, posters....
catalogues, yearbooks, portfolio presentations
We are always on the lookout for talented creative worker bees with a strong work ethic and a great sense of humour! (especially when going buzzzzy under crazy deadlines!) Just a few things Of particular interest are:
Web Design
do you have strong CSS skills
can you build in code (not design view)
can you adapt your style to the needs of each project
design without tables
produce wireframe comps
CMS and Forums
e-Commerce Shopping Carts
OS Commerce
Zen Cart
e-commerce templates
Magento Open Source
Prestashop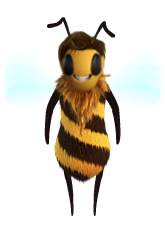 html Email Template Construction
adapt design and layout elements from a website and transform into an html email template
back-end email system infrastructures
adept with creating complex image maps especially for navigation
Photo and Video
retouching masters working from raw
editing video and handling conversions as well as compilation builds
---
Interested? Give us a call today! 514 697 8838
Not in Montreal? Not a problem!
Although JpegCreations is located in Montreal, we also have alot of busy bees from places throughout North America working on creative projects on contract or freelance basis. Seriously, though, our doors are open to creative individuals who have a disciplined work ethic and efficient work style - and, of course, who must know what they are doing!
If things look good to us, we will probably send you a few work samples to get an idea of your work style and quality under a time limit. OH, and by the way, we are on pc platform using CS5 MasterSuite for the most part.
Start by sending your cv to elizabeth@jpegcreations.com
Let′s get busy!
Elizabeth Gujdan, Founder and Creative Director of JpegCreations
---