Website Design and Development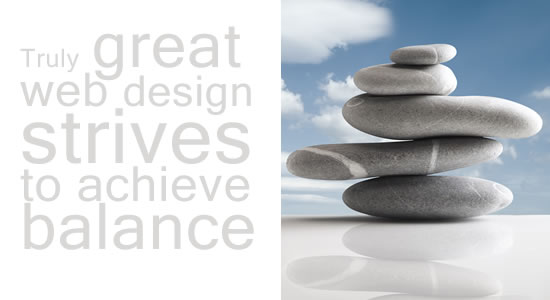 At JpegCreations, our approach to web design is to work together as a team using brainstorming sessions to build your website from concept to reality.
We want your business to thrive with the right website because we believe that your success is our success!
Trends and fads come and go but good design is timeless
Our webdesigns for business, non-profit, education, arts - strive to achieve balance between:
content
structure
technology
eye-catching design
Your website is your business opportunity to grab your visitor′s attention (in roughly 50 millisec).
It all comes down to what you say and how you say it!
Contact the studio to schedule a consultation 514 697 8838
---
Which scenario applies to you?
You can zoom in on what best describes your current scenario, but you may also want to scan through all the features outlined on this page. Become inspired to make your website what it should be.
---
Need a new website for my new business
Great! Let′s get started.
We will work closely with you to brand your business concept and identity with:
the right website using the appropriate technology that fits your business needs as well as your budget
a webdesign style and structure that can grow and evolve with your business
optimize your website content for search engines to work your business ranking up the Google ladder
set things up for you to proactively promote and market your business with email marketing and other strategies
design and print marketing materials: business cards, flyers, postcard marketing, brochures etc
create print ads for newspapers, magazines etc
video advertising for television, trade shows, promotions etc
implement positive viral marketing strategies through video on YouTube etc...
Website needs a complete/partial redesign
That is exciting - let′s redo it right!
We will review your current website to determine exactly what needs implementation in the new redesign and examine every aspect of your current business. Let′s start by:
conduct an extensive review to keep what you do like
establish how to improve what you don′t like
create the right visual environment that will keep your viewers′ attention
ensure that your message on each and every page is clear, concise and easy to understand
create navigation that makes sense and guides your viewers throughout your website in an orderly and structured manner
keyword research and optimize content to improve search engine rankings
design graphics and select images along with color palettes that best suit your business identity and your target audience
consider adding ecommerce capabilities, blogs, etc...
get going with proactive marketing through email marketing campaigns using custom designed templates reflecting the look and feel of your website and business image
---
Already have a website you love? Super - now let′s make things even better!
Some inspiration for you to consider:
---
freshen images and graphics
add a personal welcome video (very powerful means of connecting with your viewers)
incorporate proactive email marketing to drive more visitors to specific areas of your website
create specific landing pages corresponding to specific marketing campaigns
Looking for a webmaster to maintain or modify your website and email campaigns on an ongoing basis? Give us a call!
add a blog that you can manage and use to increase market exposure
add instructional video to your website to clearly explain your product or service
add a forum so your customers and viewers can communicate with you and each other
ever considered starting your own podcast series on iTunes? We can get you up and running!
utilize the full power of video and flash video on YouTube and build exposure while driving visitors to your website
add a visual gallery that will entice your visitors
enable online/email payments with credit cards - ideal for any service/retail business
do your forms need some improvement?
incorporate email address sign-up mini-forms so you can include them in your email campaigns
---
What′s next?
---