Email Marketing with EmailExpresso.com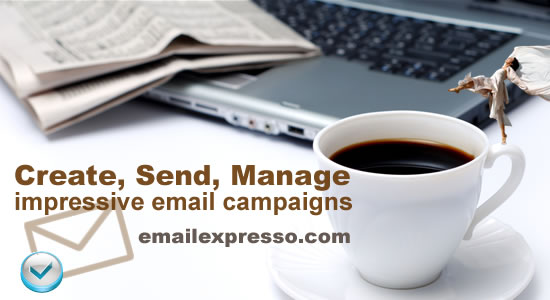 JpegCreations is a professional web design studio located in Montreal, serving businesses and non-profits around the world. We are committed to helping you achieve your dreams and goals starting with a great website - expanding into promotional campaigns, video creations, print projects, marketing and branding.. Take a look at some of our recent work. Visual communications is our thing!
Contact us for a Consultation Meeting
Call the studio 514 697 8838
Now 3 studios to serve you better!
Web Design Studio - Email Marketing Studio - Photo Creations Studio
Email Marketing
Be proactive and drive visitors to your website
Make sure you're getting 110 percent out of your website by adding email campaigns to your marketing mix!
This page currently under construction and will be ready soon - promise! In the meanwhile check out our EmailExpresso website for full information about this great web-based email marketing tool - brought to you by JpegCreations Design Studios!
---
Contents of this page coming soon - promise!